5 Micron Stainless Steel Filter Wire Mesh
5 micron filter rating wire cloth widely used for many kinds of medium filtration and seperation for gas, liquid, chemical liquid, dust, oil, water etc. Especially for precision pressure filters, fuel filters, vacuum Filters etc, extensively used in chemical and chemical industry, chemical fiber industry, rubber industry, pharmacy industry, petroleum industry, mine industry, metallurgy industry, refining industry, space industry, food industry, recycling industry etc.
Feature of 5 Micron Stainless Steel Filter Wire Mesh
Woven with high quality AISI/SUS 316L stainless steel wire material
Precision woven with uniform opening
Ultra finer filtration, can reach 5 micron filter rating
Corrosion resistant, chemical resistant
High temperature resistant, wear resistant, more stronger and durable than normal wire cloth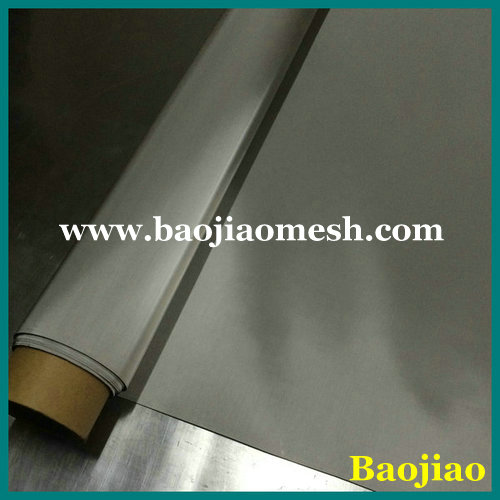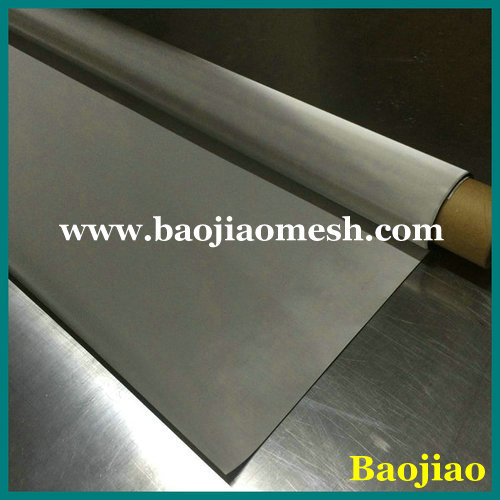 Secondary operation service for 5 Micron Filter Rating Stainless Steel Wire Cloth
We supply secondary operation service, such as stamp service, stamp the mesh screen into round shaped filter disc, rectangular shaped filter disc, oval shaped filter disc etc. Welding service, spot welding, seam welding etc. Cutting and shearing service, cutting the mesh screen into you need width and length. Deep production service, make screen sieve, filter tube, filter cartridge, filter elements, sintered mesh etc.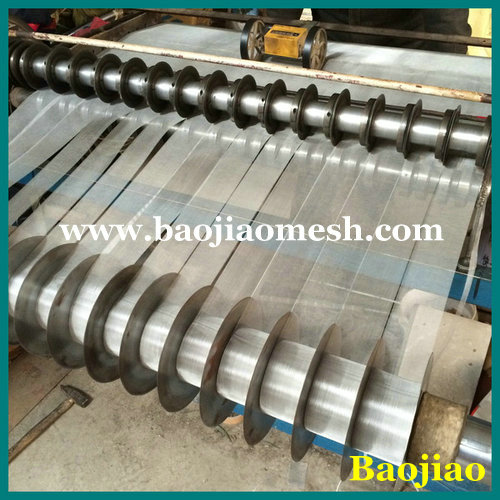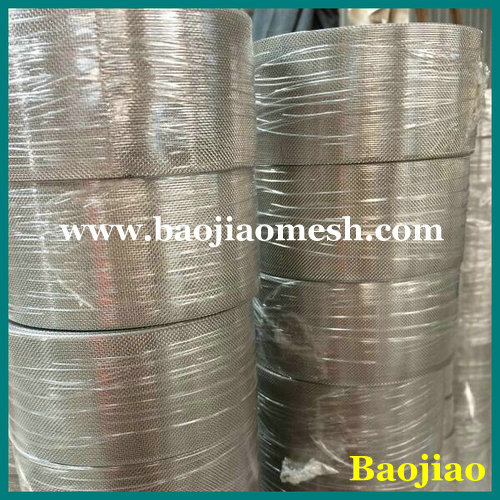 Baojiao Woven Stainless Steel Filter Wire Mesh Including 
Plain weave stainless steel filter wire mesh
Twilled weave stainless steel filter wire mesh 
Plain dutch weave stainless steel filter wire mesh
Twilled dutch weave stainless steel wire mesh
Reverse dutch weave stainless steel wire mesh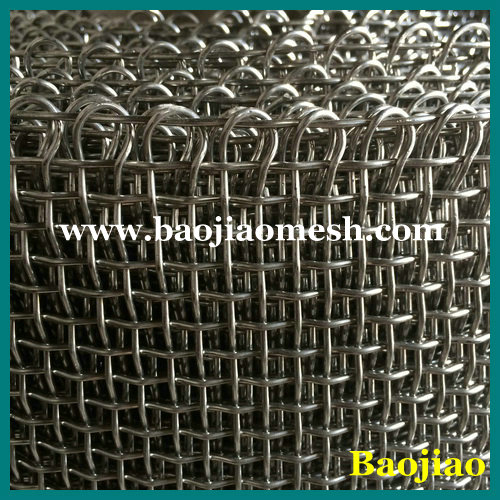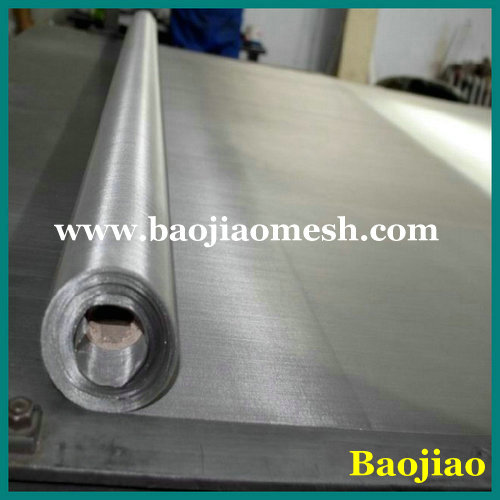 Specification of Woven Stainless Steel Filter Wire Mesh
Material: AISI/SUS 304/304L/316/316L stainless steel wire
Mesh: 1 mesh/inch to 3200 mesh/inch
Standard roll width: 1m or 1.22m
Standard roll length: 30m
Contact: Ms Alina
Skype: alinawang86