Balance Sprial Weave Conveyor Belts
Balance spiral weave is an economical, general use belt for medium load applications. It is the most commonly used wire mesh conveyor belt, such as for food processing applications, draining/cooling/drying/washing/freezing etc, as well as industries ranging from ceramic, electronics, package transfer, glass annealed and metalworking etc.
Specification of Balance Spiral Weave Conveyor Belts
Balance spiral weave mesh offers a variety of chocies. The material can be carbon steel, galvanized steell, 304 stainless steel, 316 stainless steels, 314 stainless steel, 316L stainless steel, 330 stainless steel, 430 stainless steel, Inconel 600, Inconel 601, Inconel 625. The mesh open size can be design with the products you want loading. The chain of the belts, we can do 2050 type, 2052 type or with your request.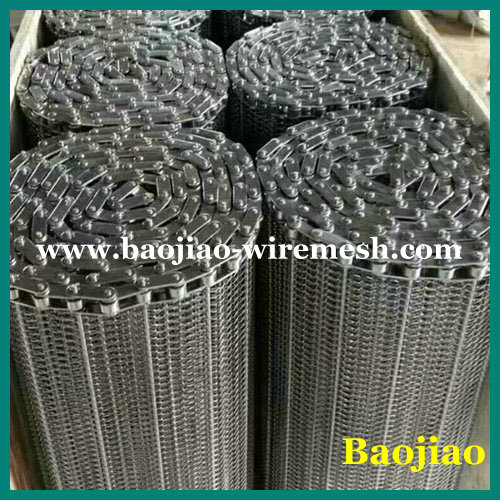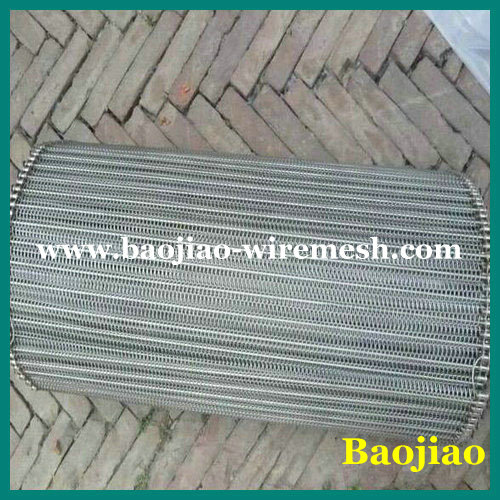 Features of Balance Spiral Weave Conveyor Belts
1.rust resistant, oil resistant, corrosion resistant, high/low temperature resistant
2.can be finished with grey or black food grade teflon coating, not sticky and more easily cleaning
3.install easily with simple maintenance
4.the most economical wire mesh conveyor belts
5.small orders accepted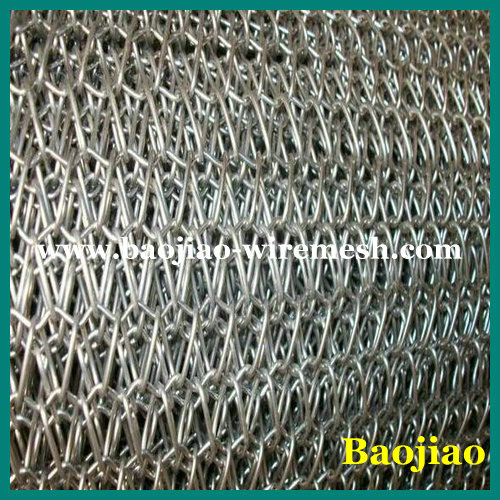 Baojiao Metal Conveyor Belts
Baojiao is available in a wide range of metal conveyor belts, such as balance spiral conveyor belts, furnace conveyor belts, oven conveyor belts, freezer conveyor belts, industrial fryer conveyor belts, flat-flex belts, honey comb conveyor belts, eyelink belts, plate belts etc. Material can be food grade 304/316/316L stainless steel wire or with your requirement.
Application of Metal Conveyor Belts
Metal conveyor belts is extensively used in the food process industry, sugar industry, beverage conveyor industry, chemical industry, pharmaceutical industry, packaging industry, industrial products transfer, glass industry etc, for freezing, proofing, cooling, steam cooking, roasting, baking, deep-frying, pasteurisation, sterilisation, drying, washing, blanching, draining, heating, glass annealing etc.